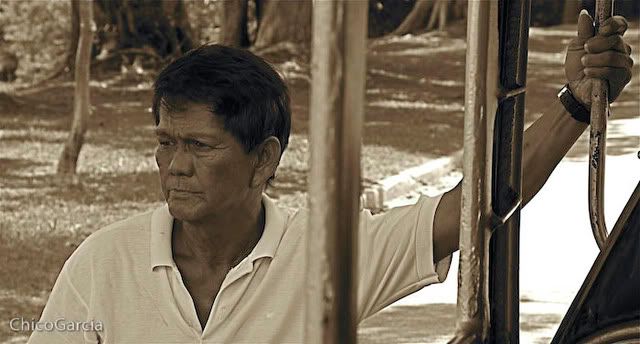 Our driver (pictured above) would just drive us back and forth to the different sites, sometimes even back to previous sites in case we felt like it. As we drove around, it was just ruins after ruins after ruins. It's fascinating, but at the same time depressing because the torn down buildings are solid reminders of how life must've been during World War II.

Next stop we went to another place where there were cannons and guns and other artillery stuff. By this time I was getting ruins and guns fatigue, so I decided to shoot stuff other than ruins and guns.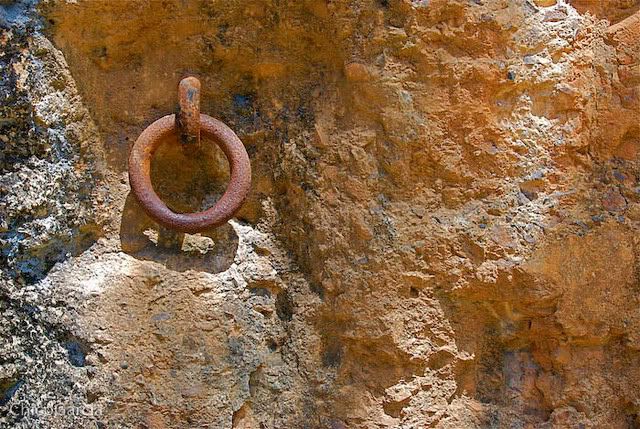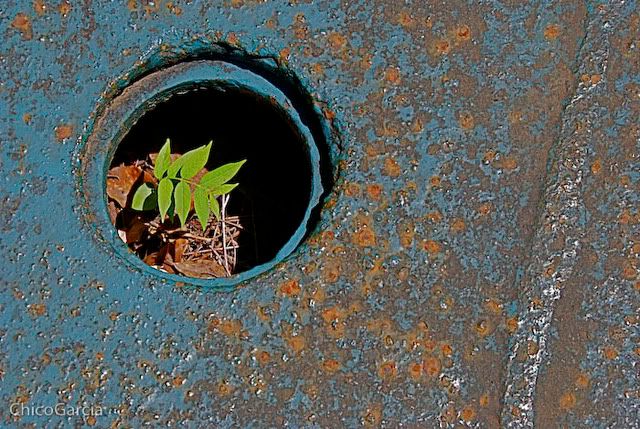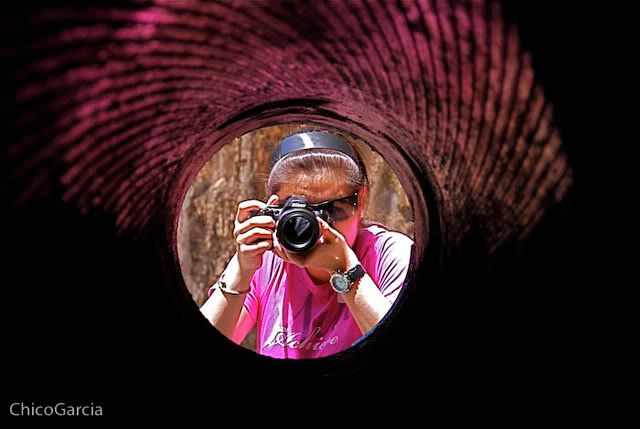 Right outside of the gun area, we saw a peculiar tree. Manong driver posed a risqué question to us. He said, "Hulaan niyo kung ano yang puno na yan: lalaki o babae?"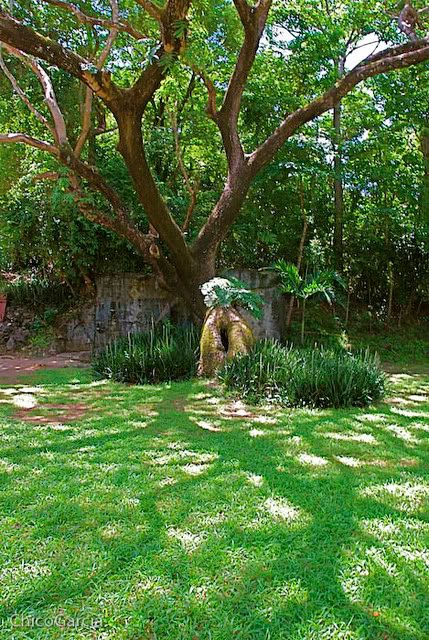 Since we thought we knew where he was going with this, with a smile we answered, "Obvious ba, eh di babae!" Then he goes, "Mali…lalaki yan…pero nakatuwad." Har har har.
Last stop, we we went to the war memorial. It was a very solemn place, and it really makes you reflect on the horrors of war and the heroism that it breeds. At the very entrance, there were many stones which had on them, the names of the officers in charge of Corregidor at the time. There were so many that after reading a couple, most likely you'd skip the rest. But my eye caught one stone which had a very familiar name.
Again, there were ruins…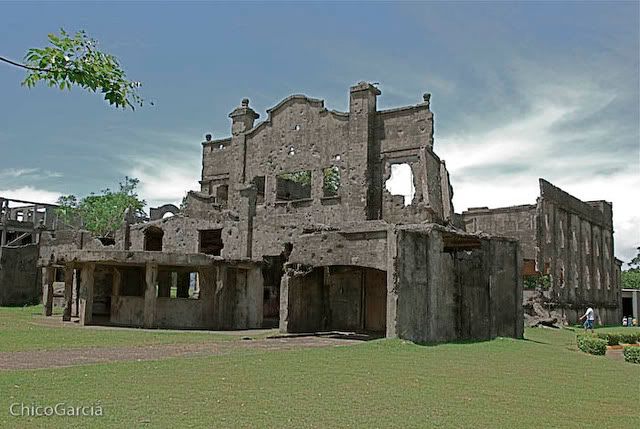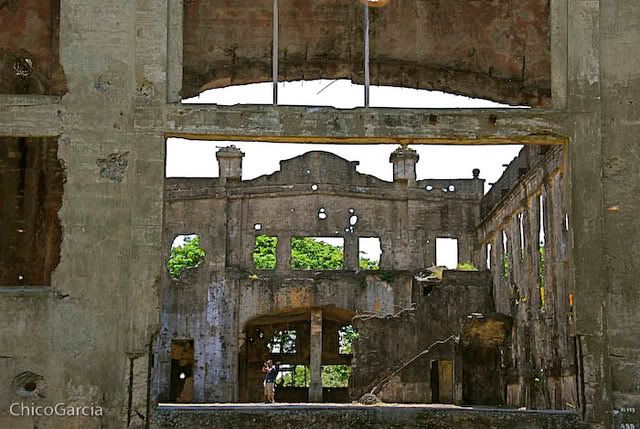 And finally, the war memorial. I'll post pictures of how it looks like as you get closer to the memorial from the very entrance so you get a step-by-step visual of the memorials layout as you approach it.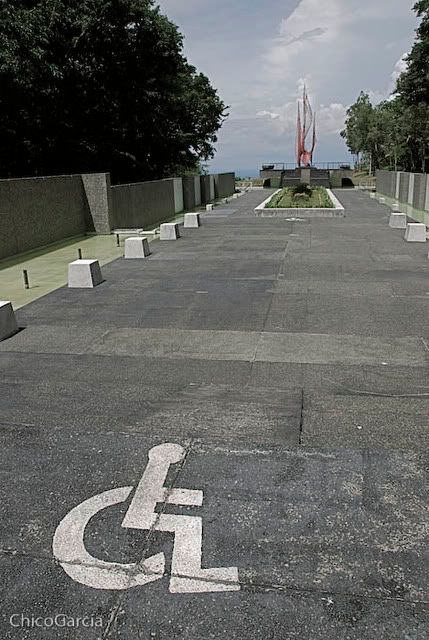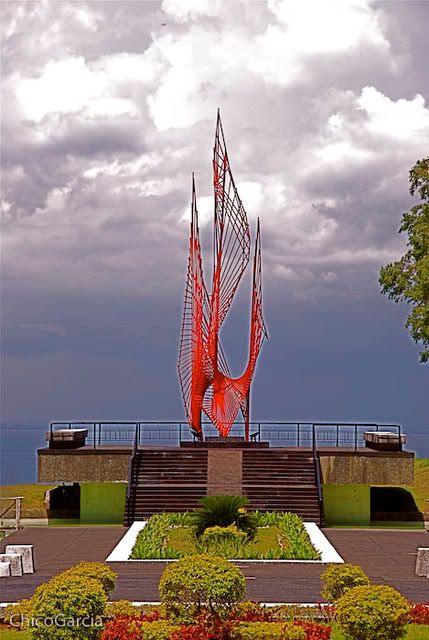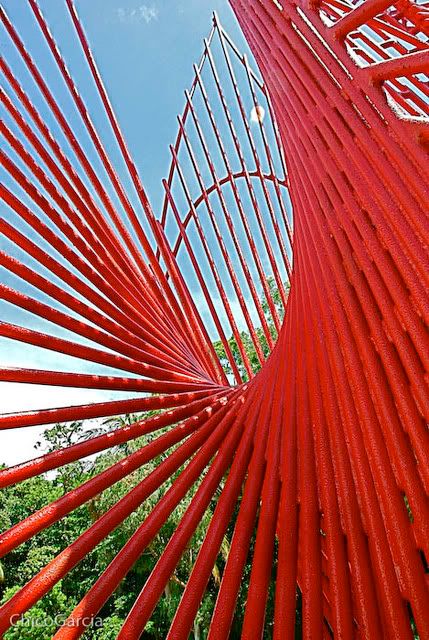 And outside of the memorial, there was a monument depicting the Filipino-American friendship during the war.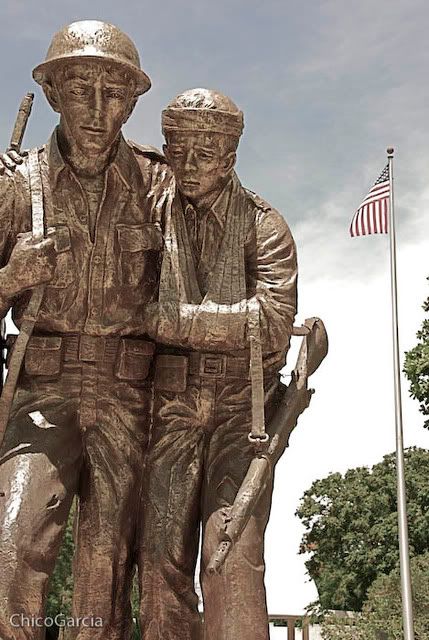 By the time we were done, we were all drained and dehydrated…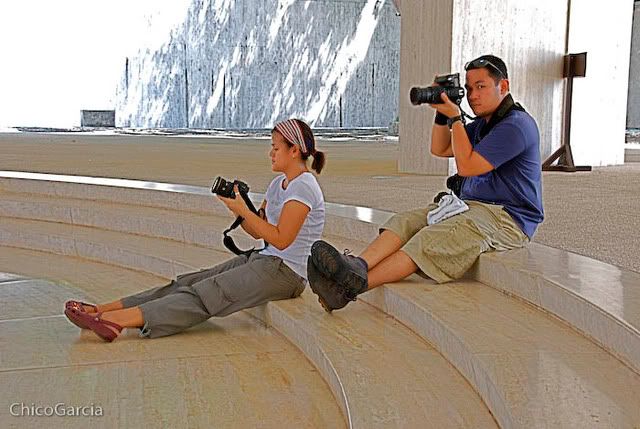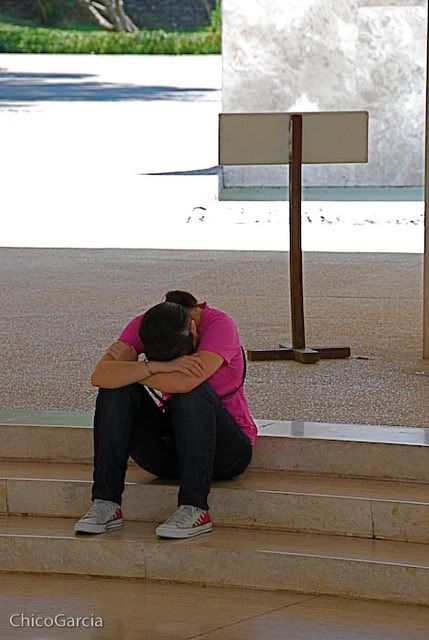 But it was all worth it. It was quite an experience going back to Corregidor after seeing it way back in the 70′s or 80′s during my childhood. It's nowhere near the place I remembered it to be.
There's just a part where they posted the schedules of the ferries and stuff. When I saw this sign…
Nothing out of the ordinary, right? Strangely, my eyes zoomed in and focused at once on three letters…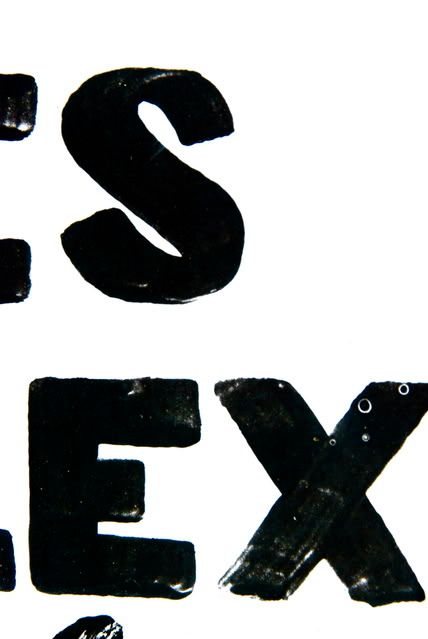 Moral of the story: You can find sex in the most unlikely of places.
After a whole day of shooting under the sun, we felt like we went to battle ourselves. Back at the ferry, we were knocked out instantly, sleeping through a Douglas MacArthur documentary, and woke up only after we started docking. We ate a quick dinner at Terriyaki Boy, then drove home to sleep like a log. Corregidor left us with images we won't soon forget…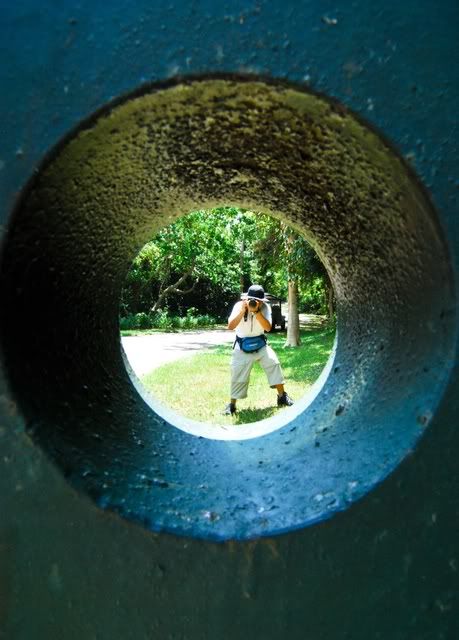 (Thanks to Lennie Reyes for this barrel shot of me)